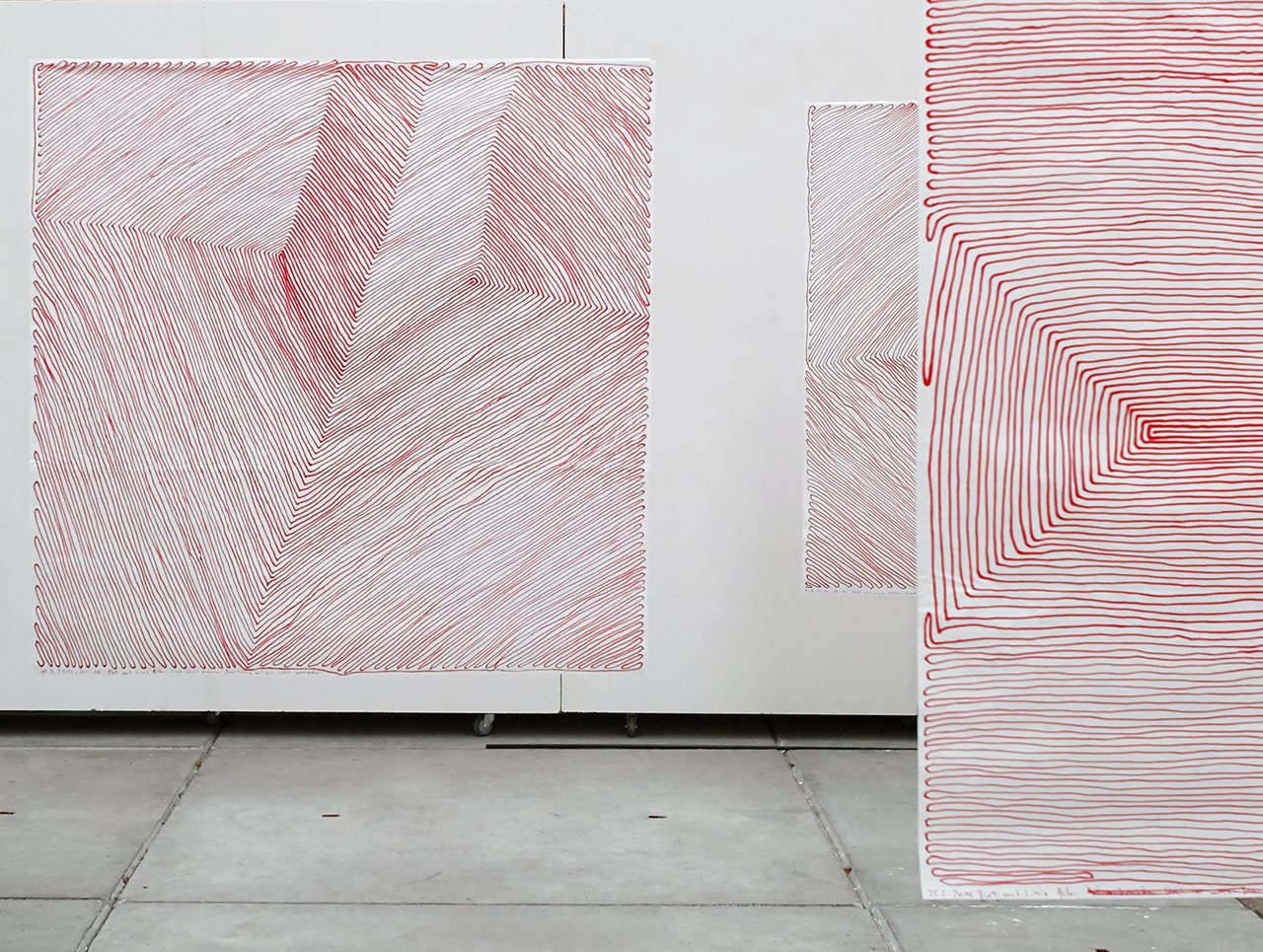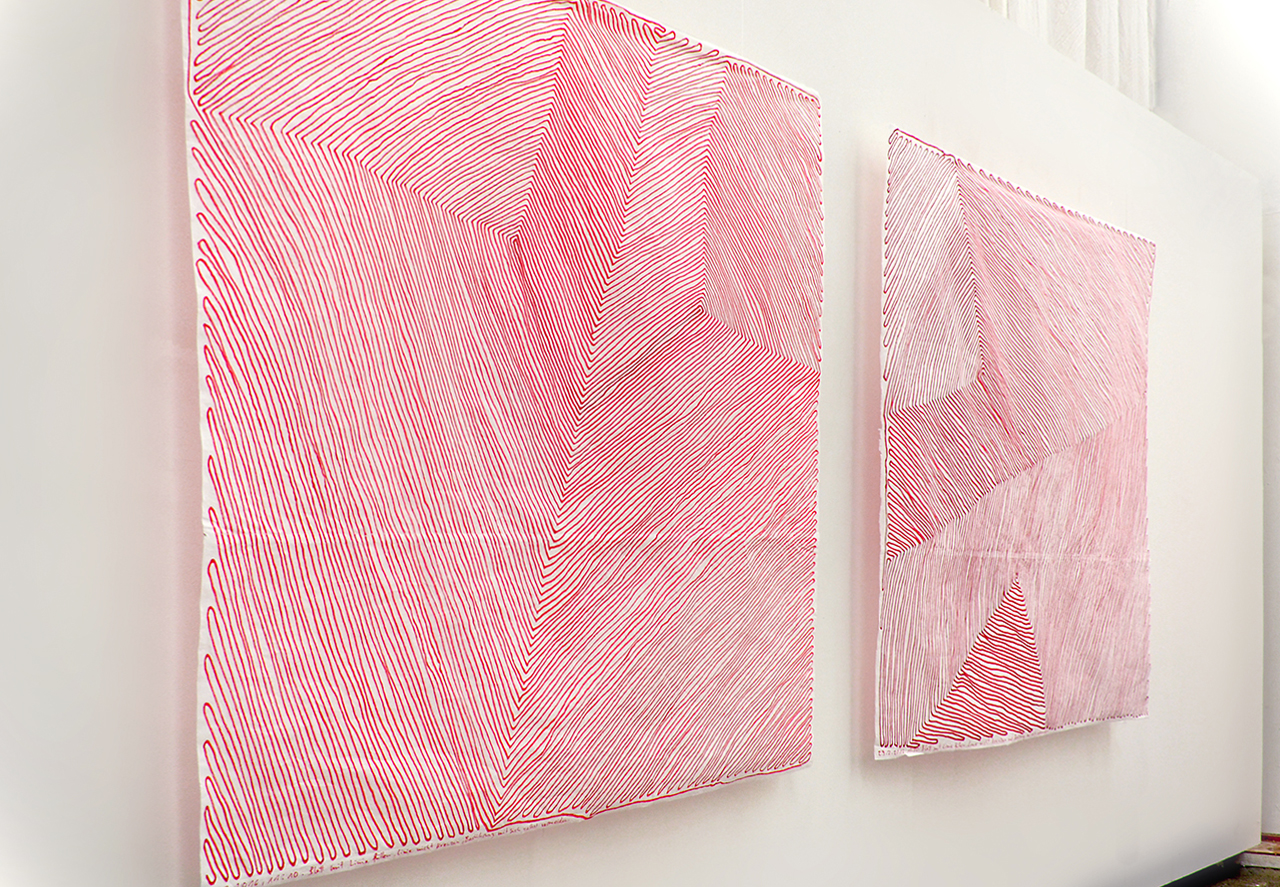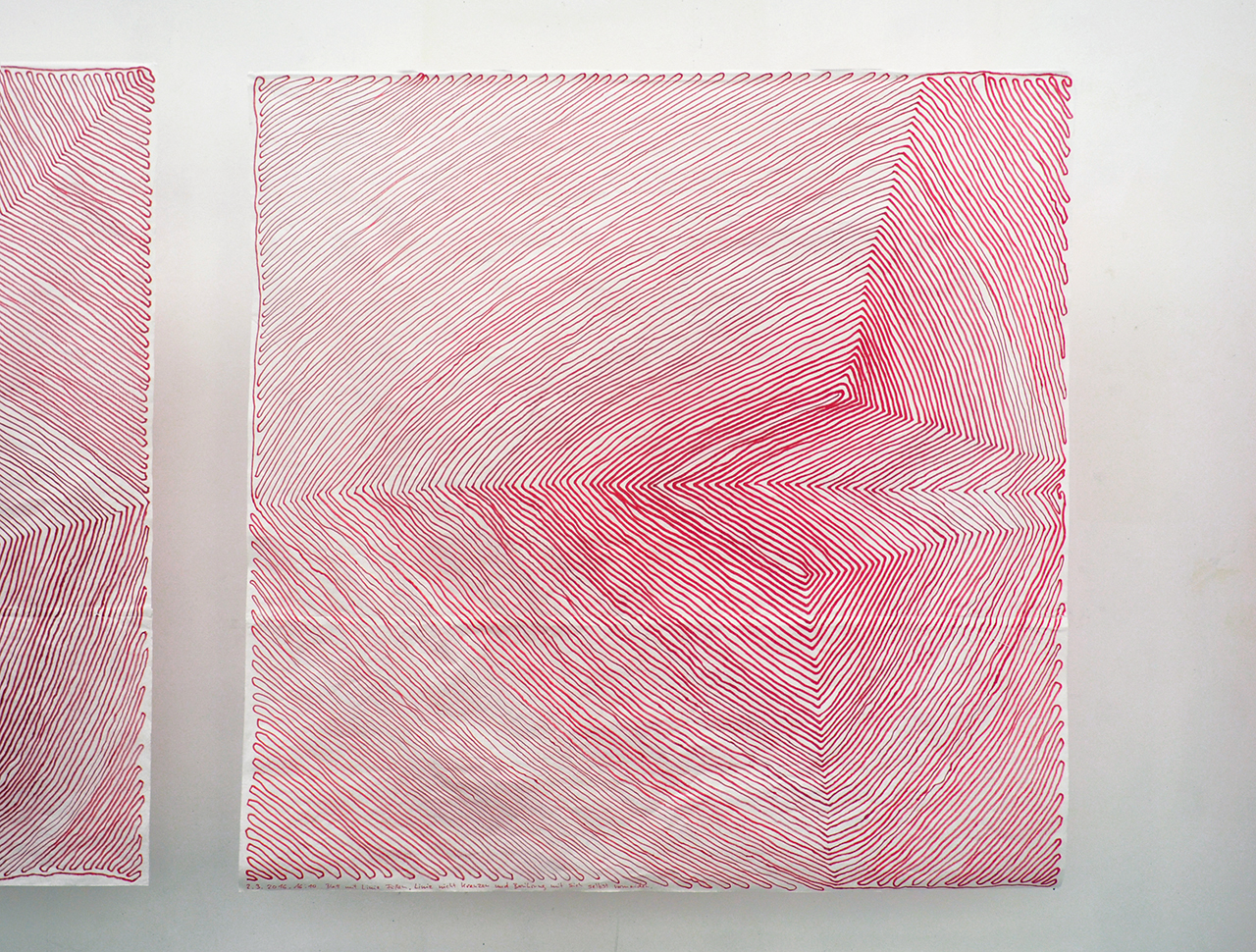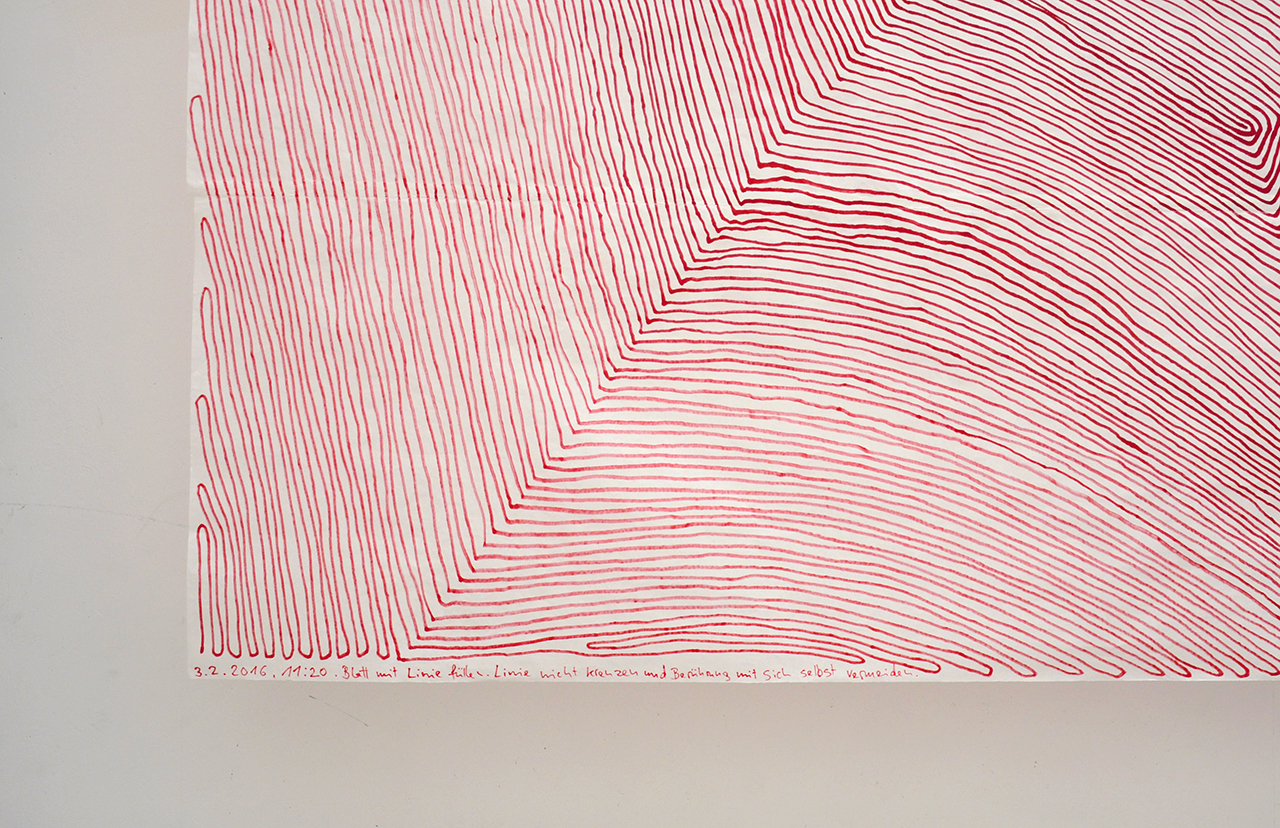 Different views on different red lines, 2016, marker on china paper, 140 x 140 cm.
Hanging: in space, moving in the breeze of people passing by.
One Line Drawings. There are rules for the line: Filling up the sheet with one line; no cross and no tangency of the line with itself. To start with an angled line, same as the watch hands at the beginning time of the drawing;
---
Diverse Ansichten, diverse Red Lines, 2016, Marker-Linie auf Chinapapier, 140 x 140 cm. Hängung: Freihängend im Raum, mindestens 8 cm Abstand von der Wand. Bewegung durch Luftzug der Passanten erwünscht.
Die Linie wurde jeweils ohne abzusetzen durchgezogen, sodass es pro Papier nur einen Anfang und ein Ende gibt. Die Linie folgt Regeln, welche vor Beginn des Laufs unten links auf dem Blatt festgeschrieben wurden. Die Regeln : Die Linie füllt das Blatt, sie beginnt mit einer angewinkelten Linie, welche dem Winkel des Minuten- und Stundenzeigers der Uhr zum Zeitpunkt des Beginns der jeweiligen Zeichnung entspricht, die Linie darf sich nicht kreuzen und soll die Brerührung mit sich selbst vermeiden.