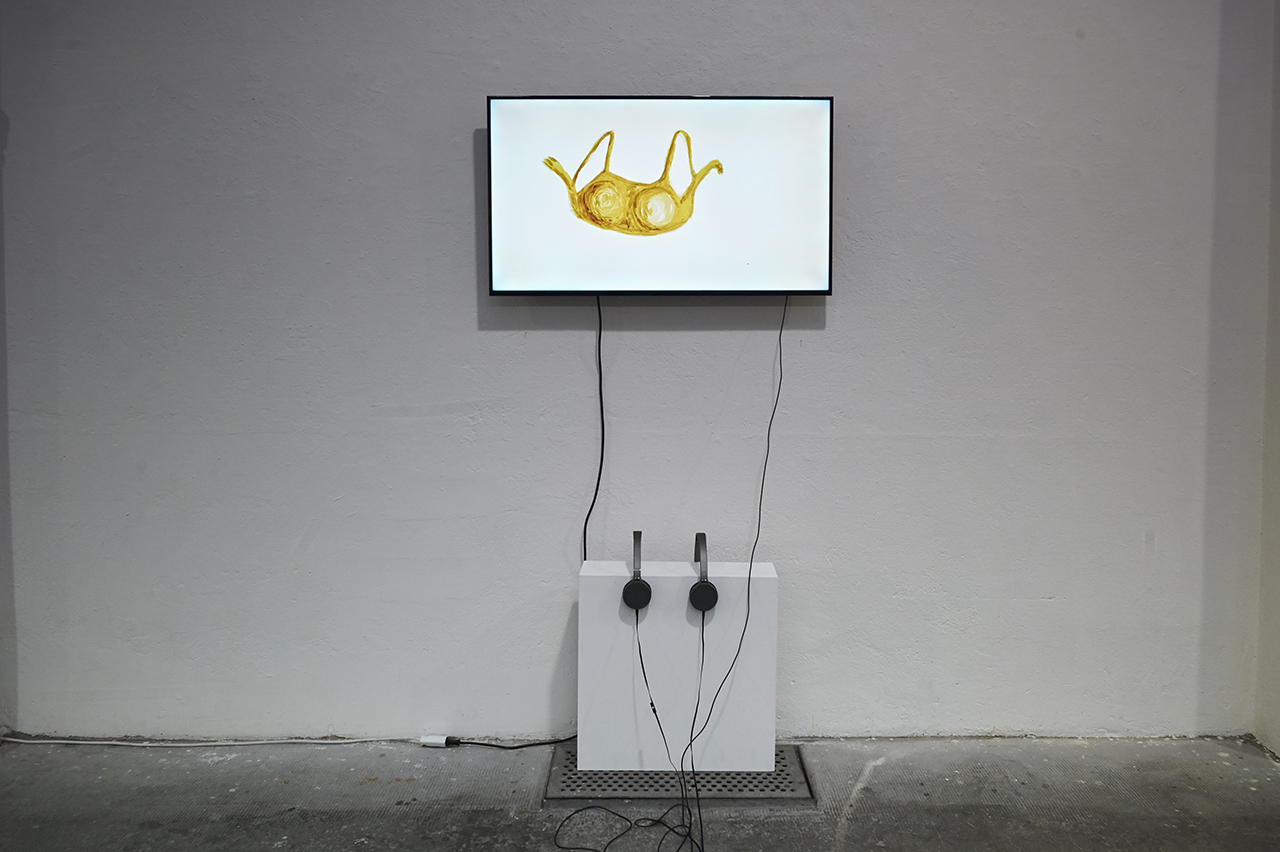 Memory collection , 2011, Video/Audio, 11:30 Min.
Things that only exist in my memory are rare. On most of the things I do remember because they are related to a photo or an other similar existing object. But things that are only existing in my remembrance are hard to find. If nothing evoke them, no smell, no story, no situation, person, sound or what ever, they disappear in our memory forever. Exactly these things I wanted to get back from my remembrance, back to a material world to start a collection with them. But they where always accompained by storys. I don`t know, what was first, the story or the thing. one is the condition of the other to persist in memory.
---
Sammlung Erinnerung, 2011, Video/Audio, 11:30 Min.
Dinge, auf die ich nur noch über meine Erinnerung Zugriff habe, gibt es wenige. Denn die meisten habe ich vergessen.
An viele Dinge erinnert man sich anhand von Fotografien oder weil es noch weitere Exemplare davon gibt. Deswegen bleibt wirklich sehr wenig, das nur in der Erinnerung existiert. Es sind Bilder von Momenten aus dem Alltag, von Gegenständen, Menschen, Bildern, Träumen und Filmen, die im Bewusstsein absinken und wenn nichts sie mehr zurückruft  –  kein Geruch, Geräusch oder Ort und keine Situation – so verschwinden sie dort auch.
Ich unternahm den Versuch, diese Bilder aus mir heraus zu holen, zurück in die Gegenwart, zurück in die materielle Welt, um hier eine Sammlung zu anzulegen.
Der Raum, in denen die Dinge existieren, ist voll von den Geschichten, die unentwirrbar mit dem Erinnerten verwoben sind.